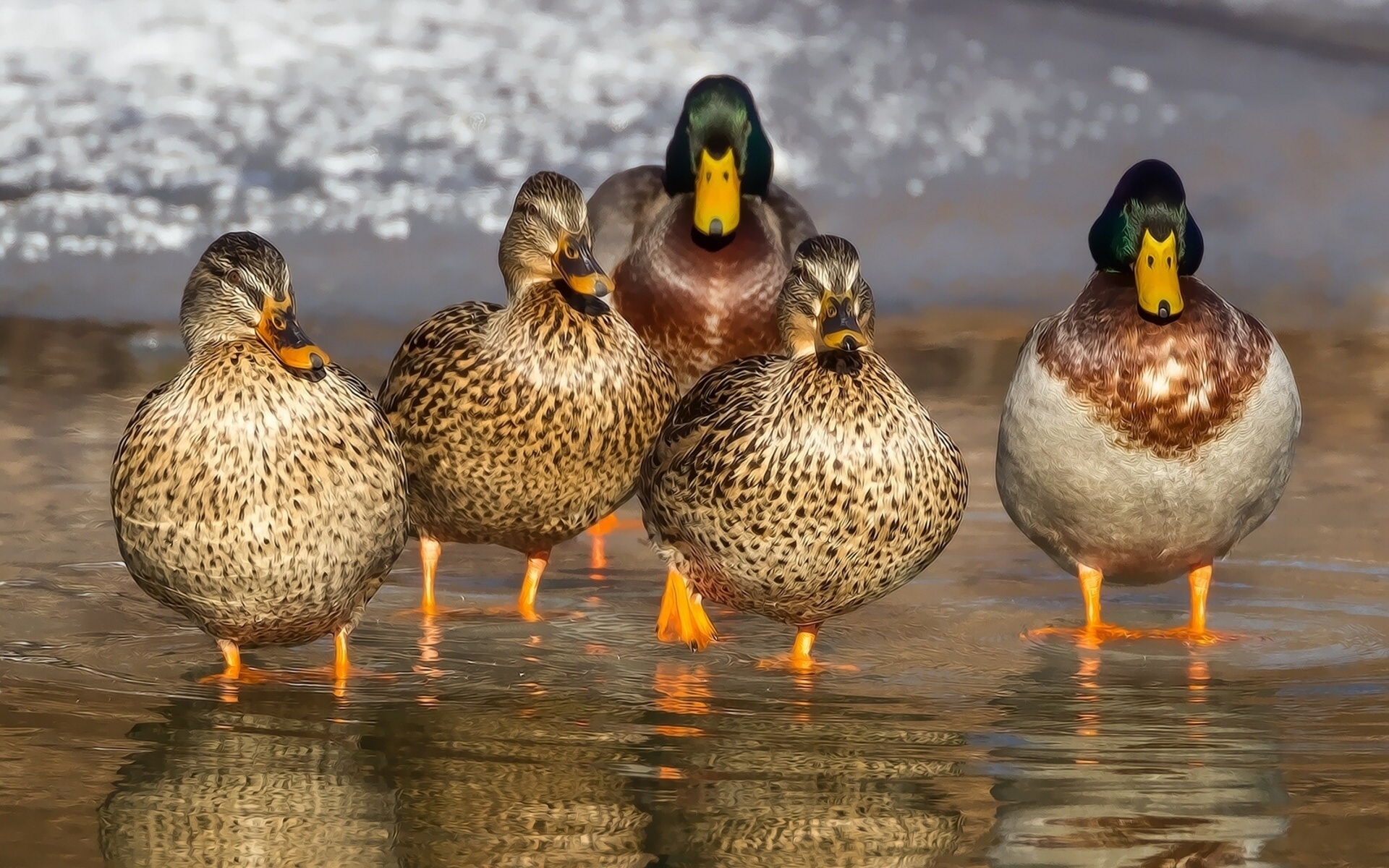 One of the big flufferoos quacking around the Harbor lately is the potential acquisition of about 1,750 acres of Anderson-Middleton property by Ducks Unlimited. The property is located in Grayland. (For background, kindly revisit last Monday's post.)
The subject waddled onto county commission turf again this morning. Ducks Unlimited is looking for a "letter of support" from the commission in order to proceed with the acquisition process. It is a private land sale using public funds (state and federal buck$).
Two representatives from Ducks Unlimited, Greg Green and C.K. Eiden, joined Eric Erler for the "Grayland Conservation property discussion." Erler represents the interests of land owner Anderson-Middleton.
Commissioner and BOCC Chair Vickie Raines opened the discussion with, "We want to make sure we have all the information accurate before we decide whether to provide a letter of support." Erler took the ball, expressing thanks to Commissioner Frank Gordon for his support.
A Bit Ahead
Saying things had "gotten a little ahead of themselves," Erler walked it back a bit by providing some background on the possible acquisition. "We had every intention of talking to you," he said.
Erler described the acreage in question as "One of the signature properties left" in the Harbor. Noting that Anderson-Middleton is a "resource land manager" and "long-time Grays Harbor tax payer and employer," Erler said AM decided it wanted to sell the property and engaged him to do so.
Erle said AM has been "very interested" in considering community needs related to the potential sale and "finding common ground between diverse interests. That's where I come in." Erler said he's successfully managed "over 70" similar transactions, including several in Grays Harbor.
He said AM wants to sell the land in a single transaction rather than divvying up the property piece-meal among multiple buyers. At his suggestion, said Erler, AM reached out to Ducks Unlimited to become the lead conservation group toward that end. He said AM has only engaged with Ducks Unlimited in the sale/purchase effort. "There are no shadow organizations involved" he said, adding that actual acquisition is not imminent.
"Right now we're just looking at how to facilitate the sale of the property," explained Erler. He wanted to ensure that everyone who's interested has a chance to provide input into the next steps.
Piece by Piece?
Raines asked if a buyer could subdivide the property and/or sell it off piece by piece. Erler replied in the affirmative – sort of – because that's inside legal bounds. He emphasized that AM is trying to avoid that route.
Raines followed up by asking for clarification on the letter of support request. She wanted to know what benefit Ducks Unlimited might gain from such a letter, should the commission decide to issue one.
Greg Green of Ducks Unlimited explained that a letter of support is one requirement needed to secure funding. One potential funding source is the Washington Coastal Restoration Initiative (try saying that 10x fast). You can take a gander at some of the projects WCRI funded in 2015 here.
"It (a letter) would be something for us to talk about," added Commissioner Frank Gordon. Gordon brought the question of a support letter to the commission last week.
Competition?
Questions about potential competition for public funding of other flood-related projects in the county came up. Nutshell version: That seems unlikely but…. hmmm…
Greg Green of Ducks Unlimited ran a PowerPoint presentation on the potential acquisition. I posted a portion of it last week (holler if you want the whole enchilada).
I was about ready for a major caffeine infusion at this point. And I don't even do caffeine. Unless you count Ghirardelli's. (Nobody's perfect.)
Anyway, Green addressed "sneaky snake in the grass/camel's nose under the tent" concerns (my words, not his). He said, "There are other interests involved and this has to be a highly transparent process."
I didn't see any hidden axes laying around waiting to be ground. But that's the thing about hidden axes. You never know. Best to keep a clear eye.
Tax Revenue?
Commissioner Wes Cormier expressed concerns about a dip in county revenue should the property be reclassified a la property taxes. He estimated property taxes to be about $35K per year at present. "It's a working piece of property that's on the tax rolls, with public access," he said. He wanted to know if Ducks Unlimited might change that, and if so, how.
Erler responded that concerns over losing tax revenue aren't accurate. He explained that tax classification, if under "conservation," would be similar to a timber or agricultural classification.
Cormier also said he's concerned about possible property tax increases in that area if the AM land comes off county tax rolls. He said continued public access would have to be "guaranteed" in order for the project to get his support.
It gets a little wonky from there, with dikes and drainage issues thrown in, so I'll spare you. You're welcome.
Green wrapped up with, "We're still in the growing stages of trying to find stake holders."
Also On Hand
The peanut gallery in the almost-full house in the morning included Laidlaw Island Hunting Club members Bill McClelland and Paul Metke as well as citizen activist Dan Boeholt. All three were on-hand for last week's discussion on the project. The Anderson-Middleton land at issue is adjacent to Laidlaw property.
Boeholt asked if Ducks Unlimited plans to retain the property should they acquire it. He also inquired about the entity's "long-term goal" for the property.
Green replied that they "haven't gotten that far." Also that there might be an opportunity to transfer the property. But that depends on like, a million different factors. He said, "As of now, we fully intend to be the land owner and manager of the property."
$$$?
Boeholt followed up with a question about the purchase price. Erler indicated that a firm price hasn't yet been set, but that the land is "worth a significant amount of money." Its value depends on the appraisal process and all that good stuff.
Cormier reiterated and elaborated on his concerns during the afternoon media Q & A session. He noted, "A large majority of the land is on county tax rolls." He also said that a private land sale between a private buyer and seller is "none of our business" except when public funds come into play.
Gordon said Ducks Unlimted isn't asking for money, but for the benefit a letter of support from the commission would bring as a step forward in the acquisition process.
The deadline for the the letter of support from the commission is August 22. "The window is really short," said Gordon.
Up or Down Vote
Whether or not the letter of support takes to the wing or gets grounded is open to question. An up or down vote on the matter is expected at the August 15 morning meeting. Commissioners may vote as individual commissioners, but the form letter requested has to be a consensus vote.
Also on tap today was Treasurer Ron Strabbing's upcoming retirement, a franchise fee increase a la Coast Communications (from 3% to 5%) and possible impact on customers, and matters budget-ish.
Ron Strabbing recently announced his plans to retire in October. A Democrat, Strabbing was re-elected in 2014. Guess what that means, kids? Oh yes, oh yes, oh yes! Another round of Let's Stack the Replacement Slate by the local Joy Luck Club to fill out the balance of his term. Remember how that three-person appointment pseudo slate panned out last time with Vini Samuel and the Prosecutor's office? You may want to pop some popcorn.
Budget Update
Budget Director Brenda Sherman presented numbers through the end of July as they relate to the county general fund. Basically, the county has about $6.3M in cash on hand, which is some $600K higher than the same time frame last year. She said sales tax, building permits and revenue are all up over the same time last year. Total expenditures are down about $137K from last year.
Got all that? Good. Cuz I'm off to bag an acre or so of raspberry white chocolate cheesecake. TTFN.